Five low-floor buses allotted to the district under the Jawaharlal Nehru National Urban Renewal Mission (JNNURM) were flagged off at a function here on May 1.
Minister for Rural Development K.C. Joseph flagged off the service of the JNNURM low-floor buses being operated by the Kerala Urban Road Transport Corporation (KURTC), a subsidiary of the Kerala Road Transport Corporation (KSRTC).
The Minister in his address exuded the hope that the new services and facilities would save the KSRTC from financial liabilities and revive it.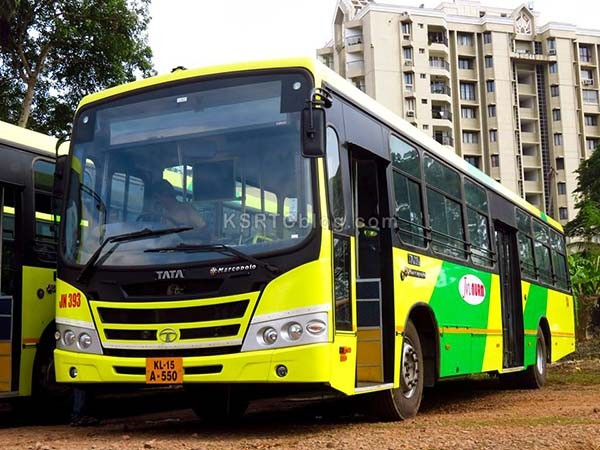 The buses allotted to the district in the first phase will operate services connecting the headquarters of the 10 Assembly constituencies here.
The Minister said five more low-floor buses would arrive soon. A.P. Abdullakutty, MLA, presided over the flagging off function.
Municipal chairperson Roshni Khalid and KSRTC regional officer Muhammad Safarulla were among those present.
The new low-floor buses flagged off on Saturday would operate on the Kannur-Taliparamba-Alakkode-Manakkadavu, Kannur-Thalassery-Koothuparamba, Kannur-Payyannur-Parassinikkadavu, Kannur-Taliparamba-Sreekantapuram-Chandanakkampara, Kannur-Mattannur-Iritty-Peravur routes.
News: The Hindu