The suspension of a Kerala State Road Transport Corporation (KSRTC) driver is snowballing into a major controversy with Managing Director Antony Chacko claiming that the action against the staff was taken for conniving with private bus operators while the staff said the management was "taking revenge" for demanding conductor-cum-driver posts.
A.S.Boban, driver of the Bengaluru-Ernakulam multi-axle Volvo service, was suspended pending inquiry for allegedly taking half-an-hour's rest on September 29 while the bus reached a comfort station near the Kumarapalayam toll at 3 am.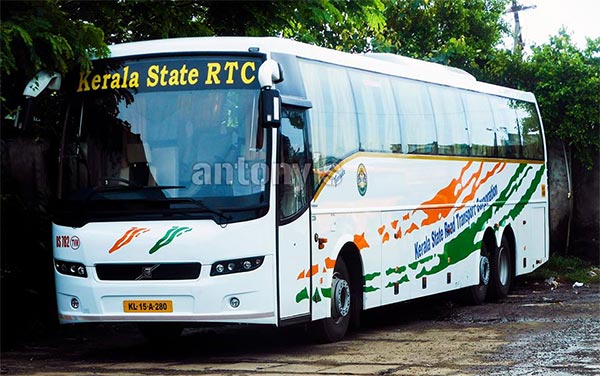 "Only one driver is deployed on the Bengaluru route (580 km a side) against two drivers provided by the Karnataka and Tamil Nadu Corporations on such long routes. On the said day,
I felt very sleepy and took a nap for half an hour. I did it for the safety of the passengers. They served the suspension order while I came from another long duty on Sunday last," said Boban of the Ernakulam depot who had moved court seeking allocation of driver-cum-conductor posts.
However, the MD said the action was taken after conducting a probe and on the basis of complaints filed by a passenger and conductors.
"It was not half-an-hour. A Karnataka passenger sent me a mail saying the bus stopped at Erode for nearly one-and- a-half hours.
During the probe several conductors too gave the statement that he used to do this regularly. Earlier, there were instances when he had connived with private luxury buses and would drive behind them. Once on a hartal, he took a picture of the bus going empty and posted it on social media," Chacko said.
News: Deccan Chronicle