Diesel is being regularly pilfered from the Kerala State Road Transport Corporation buses, parked at the Karikkamury ground. Officials at the Ernakulam depot have written to the chief office, requesting for the installation of high-mast lamps and the construction of a full compound wall there.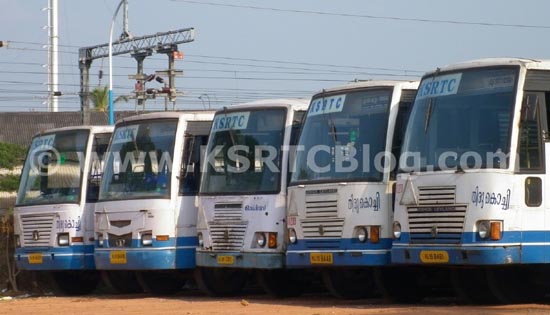 "We've also asked the chief office to restore the four security personnel who were removed as part of an exercise to redeploy staff. They are needed to keep guard over the nearly one-acre plot where over 100 buses are parked at night," said a senior KSRTC official. He and others think that the instances of diesel pilferage have risen since the guards were taken off.
"Right now, the compound wall is broken at many stretches. The pilferage is done by people camped on the sides of the nearby railway lines," they said.
However, the central office is unlikely to take any steps for now as the expansion project has begun. "The tenders have been floated for the construction of an administration block and 12-bay garage at Karikkamury. Then all the security issues will be resolved," said P Sasidharan, Chief Traffic Officer