According to the ministry of health and family welfare, containment zones are those where many people have been tested positive for the coronavirus. As a result, it becomes difficult for police officials to physically man these areas without the risk of getting infected themselves.
In Tamil Nadu, more than 2,300 cases of coronavirus have been reported and about 85 per cent of the cases have been reported from Chennai. Chennai Police have deployed four-wheeled rovers to enter these areas and control them from a safe distance.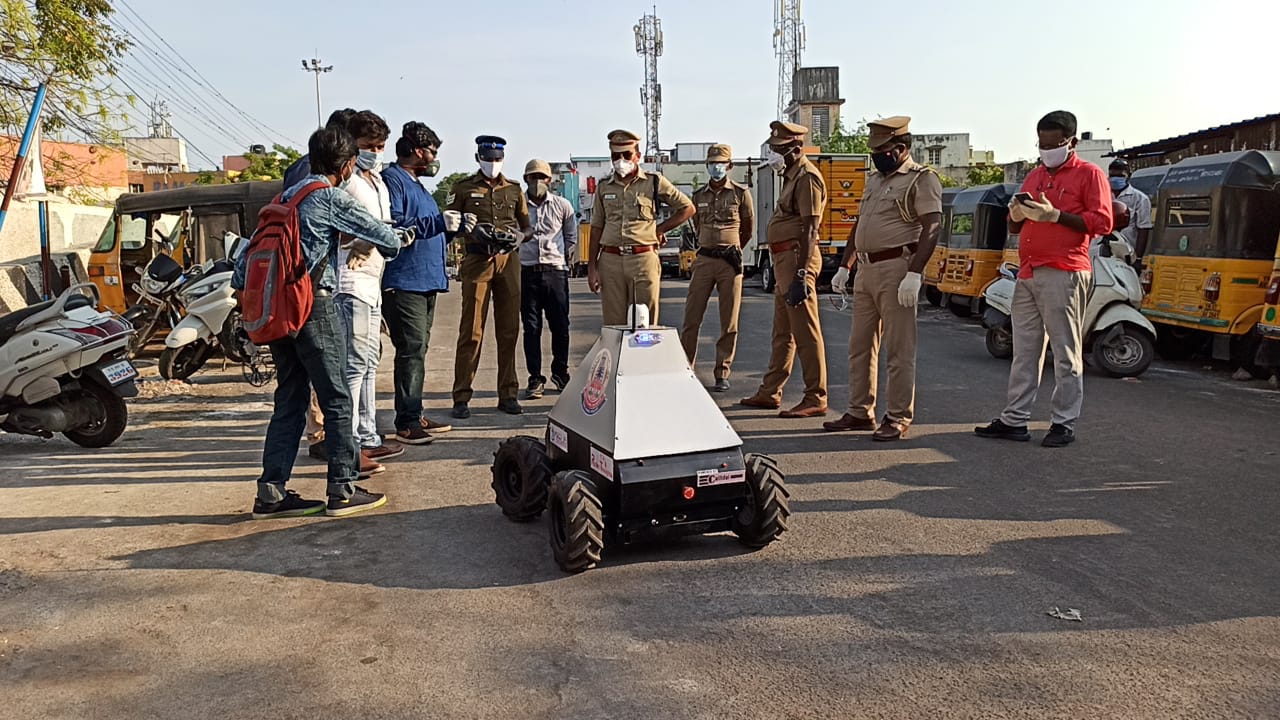 Named as the Robot Cop LD, these specialised vehicles can be controlled through remotes from a distance of 1 km. The Robot Cop LD is equipped with high tech features that allow the policemen on duty to fulfil their objectives from a safe distance.
The robots can be used for surveillance to check if anyone is breaking the lockdown rules and are coming out of their homes during the period. Also, there is a two-way intercom that has been installed on the robots that can be used to talk to the people residing in the red zone and get to know if they demand anything.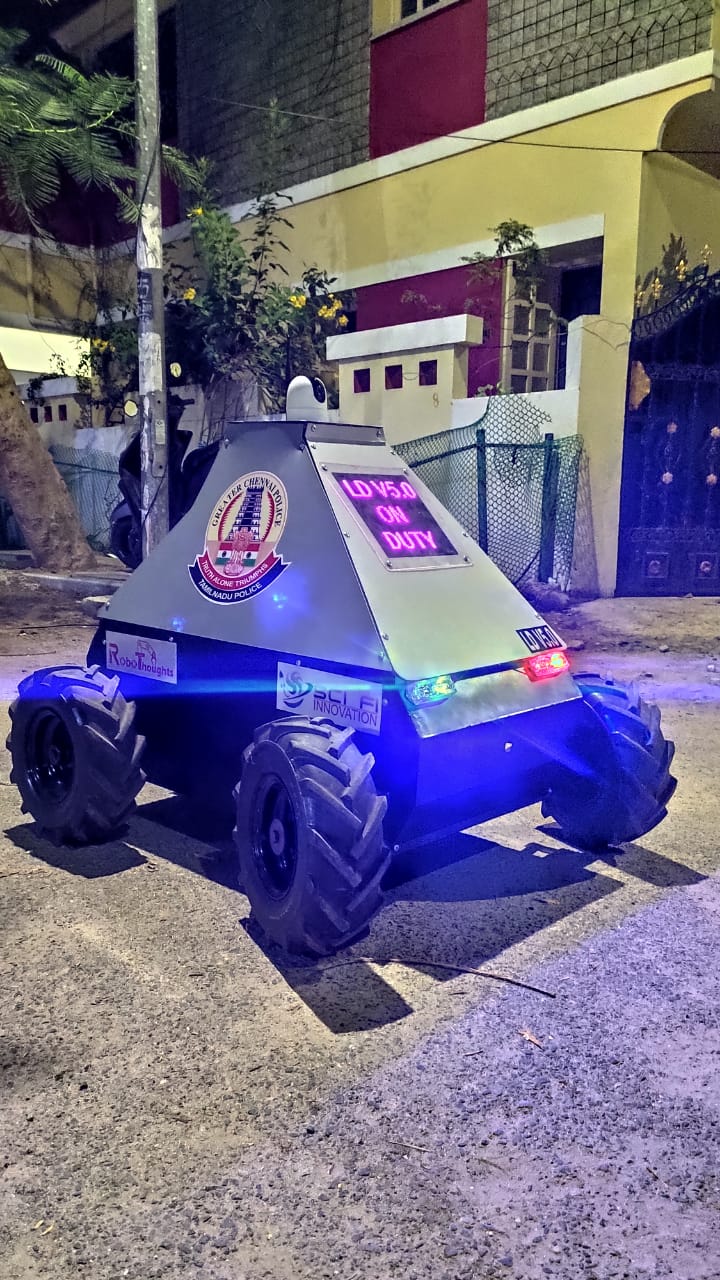 Also, there is a public announcement system that can be used to make people aware of the lockdown and also announce any important information. It also features a LED display that can be used by the cops to push messages.
Joint Commissioner of Police, East, R. Sudhakar, said, "In containment zones, we can't enter and visit interior areas. Our personnel had to stand outside barricaded areas. The drones were used to make announcements."
The robot was specially built for the lockdown in four days jointly by the police, Robothoughts, SCI Fi Innovation, and Callidai Motorworks.
It has special features such as steering control for precise mobility, LED display for push messages, two-way intercom for direct public announcements and wireless connectivity range for about a kilometre.
Sources – Cartoq, The Hindu, NDTV.