Tata Motors is preparing to strengthen its presence in the bus segment, supported by new launches and capacity expansion.
While the company is gearing up to launch multi-axle luxury buses soon under the Tata Marcopolo venture, it is also planning to invest about Rs.30 crore to Rs.50 crore in its bus body plant here for future demand.
At present, the company does not have offerings in the multi-axle bus segment, where companies such as Volvo are active.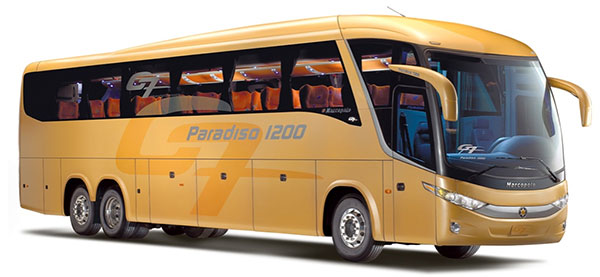 However, it will fill the vacuum soon as it is on the verge of launching the multi-axle range.
"We are yet to decide the branding for that. It will be 14-metre long coach, and we plan to roll out in the first quarter of next fiscal. The market for this segment is 600-700 units a year," Tata Marcopolo Motors Chief Executive Officer Rohit Srivastava told The Hindu at the company's plant here.
The Dharwad plant of Tata Marcopolo Motors, a 51:49 joint venture between Tata Motors and Brazil's Marcopolo for bus and coach building, will see an investment of about Rs.50 crore over the next few years to create additional production lines for new products, including the upcoming multi-axle buses. The joint venture has so far invested about Rs.300 crore in creating a production capacity of 15,000 units a year. The capacity utilisation level is now 12,000-13,000 per annum. It has so far produced about 70,000 buses in the past 5-6 years.
Meanwhile, Tata Motors sees bigger demand for fully-built buses due to introduction of bus body code by the government from April 1. Since the new bus body code stresses on more stringent safety and quality features, unorganised players may find it challenging to incorporate. So, the segment may see a shift towards OEM-led manufacturing of fully-built buses.
Fully-built buses (built by Tata Marcopolo) account for 30-35 per cent of Tata's total bus sales. Bus body building business accounts for 15-20 per cent of the overall commercial vehicle volumes in India.
The ICV (intermediate commercial vehicle) passenger segment, which includes the school segment, has seen the highest penetration for fully-built buses with a share of 68 per cent in total sales, followed by LCV (light commercial vehicle) passengerand medium commercial vehicle segment.
"The market is under-penetrated given the huge population in the country. Lack of road development and planning, among others are the reasons for poor share of fully-built solutions in the bus segment in the past," said R. Ramakrishnan, Senior Vice President — Commercial Vehicles (Business Unit), Tata Motors.
News Credits to The Hindu