The Indian automaker has flagged off 123 new AC buses in Ahmedabad, equipped with automatic transmission
Homegrown automajor, Tata Motors, has flagged off the first batch of 123 AC buses equipped with automatic transmission in Ahmedabad under the Jawaharlal Nehru National Urban Renewal Mission (JNNURM)- phase II scheme.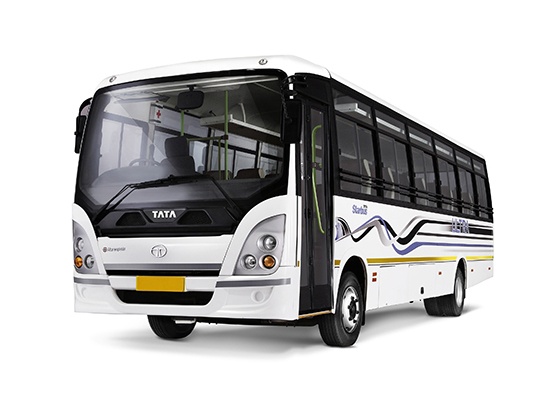 With a floor height of 900mm and a length of 12 metres, these buses are equipped with electronic display boards and pneumatic door operations which makes them comfortable for commute in an urban transport set-up. The company claims that usage of these automatic transmission buses will help save on fuel costs, due to efficiencies derived from constant engagement of both engine and transmission.
Commenting on the launch of these buses, Vernon Noronha, Vice-President, Defence and Government Business, Tata Motors said, "These air conditioned buses with Automatic Transmission are most suitable for BRTS operations and have been developed for the first time for Janmarg. Automatic transmission in buses will reduce driver fatigue, improve acceleration, manoeuvrability and overall passenger comfort and experience, and more revenue earnings per bus. With this order we are proud to partner Ahmedabad Janmarg Ltd., in efficiently and safely running their bus services, with a high degree of reliability and availability."
These new AC buses are built by Tata Marcopolo and are being operated by private operators. The company is also currently said to be working on electric hybrid buses.