Swedish commercial vehicle major Scania is to open its bus manufacturing plant near Bangalore later this month. Anders Grundstromer, MD, Scania India and senior vice-president, Scania Commercial Vehicles, has confirmed the official inauguration on March 30, 2015.
He had earlier said: "Scania is well renowned for its sustainable transport solutions such as vehicle running on renewable fuels. Now we make these solutions – city buses running on locally produced biofuels and premium quality intercity buses – in India.
This will have a major impact for a genuine sustainable development in the Indian market and society, here and now." In October 2013, when Scania inaugurated its truck plant at its integrated manufacturing facility in Narasapura, near Bangalore, the company had said it would commence bus production by mid-2014. But bus assembly operations did not take off as planned.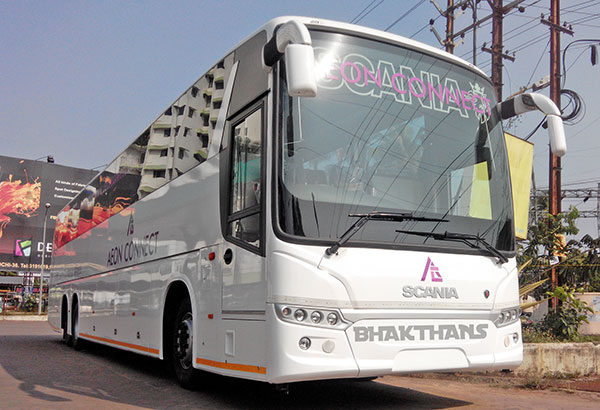 In October 2014, Scania officials told Autocar Professional that trial production of buses had commenced but official inauguration and full-fledged bus assembly will happen in 2015. The delay was due to construction of building infrastructure for a separate unit for bus production and also some delays from the vendors' side. Now the company is all set to roll out buses from its Narasapura plant from end-March.
Scania had first launched its bus range in 2013 in India, importing Metrolink coach buses from its overseas plant and distributing it to its customers in India. These buses have seen good demand from South India-based fleet operators in the past two years. Thus far the company has invested Rs 300 crore at its integrated facility.
The existing truck plant has an annual production capacity of 2,500 units while the new bus plant will have capacity to manufacture 1,000 buses a year. Scania's local production of buses is expected to trigger intense competition in the Indian luxury bus segment, which is so far dominated by another Swedish bus maker – Volvo. Recently, Tata Marcopolo too had announced the launch of the Magna, a super deluxe fully-built bus aimed at taking on the buses from Volvo and Scania in the domestic market.
News: Autocarpro