Ashok Leyland Managing Director Vinod Dasari cuts the ceremonial ribbon during the opening of Ashok Leyland's workshop in Riyadh.
ASHOK Leyland will open a factory to build buses in Dammam within the year, the managing director of the world's forth-largest bus manufacturer revealed during his first visit to the Kingdom.
Vinod Dasari said building a factory would take some time, so the company is actively looking for "around 8000 square meters of built-up area that we can rent and just get it going."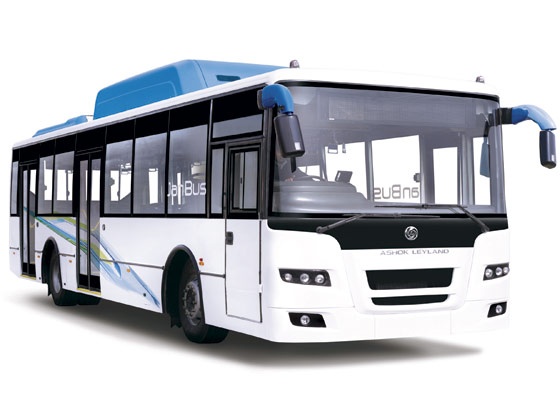 "The primary purpose of my visit was to get a sense and to look at sites in Dammam," Dasari said.
The planned Saudi facility would have twice the capacity of Ashok Leyland's current GCC factory in Ras Al-Khaimah, which currently produces around 10 buses a day.
Dasari's visit also coincided with the opening of Ashok Leyland's Riyadh workshop, which has 10 bays of capacity for servicing the company's school and staff transport buses currently distributed in the Kingdom. "We're planning at least three of four more this year," Dasari said. "We already have over 50 bays worth of workshops in Saudi. I think it will cross 100 this year."
he Indian vehicle manufacturer is increasingly focusing on the GCC, opening the Ras Al-Khaimah facility in 2010.
Dasari said the company expects to export 12,000 vehicles globally this year, with around 1500 destined for Saudi Arabia.
Ashok Leyland also manufactures vehicles for the construction and mining sectors, but Dasari said it would be a few years before such models would be available in the Kingdom.
"We will eventually come with those after we have our whole nation wide network setup. I think we'll reach there in about three to four years."