Andhra Pradesh State Road Transport Corporation (APSRTC) is experimenting with various innovative measures to decrease fuel consumption, as fuel charges have became a huge burden.
Fuel catalyst, a device aimed at lessening fuel consumption, will be installed in RTC buses if the trials being done to ascertain the efficacy of the devices give positive results.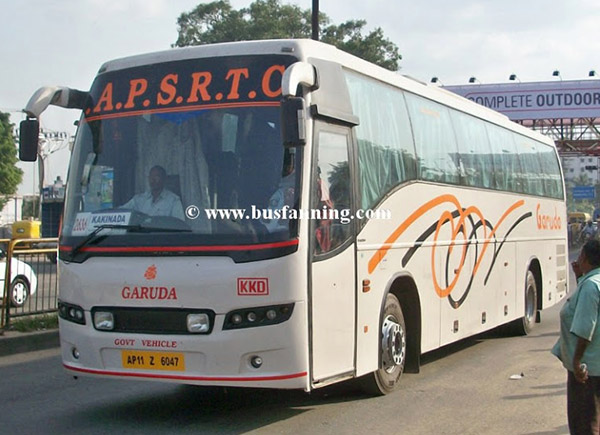 Already APSRTC has installed fuel catalyst in 10 buses in Hyderabad city and in 10 buses in Vishakapatnam region, as part of pilot project taken up to ascertain the effectiveness of fuel catalysts.
''Trail runs of buses after installing fuel catalysts started two months ago. Fuel catalysts cost about `1.6 lakh. Right now RTC buses average mileage is 5.21 km per litre. Even if the mileage increases slightly up to 5.23 or 5.24 km per litre then the amount invested on fuel catalysts will be recovered in one year. The money accrued by saving on fuel bills after one year can be considered as revenue for the corporation," said APSRTC vice-chairman and managing director J Purnachandra Rao here on Thursday explaining the motive behind experimenting with fuel catalysts.
Though APSRTC officials experienced satisfactory results during trial runs, they want to continue testing for some more time to get completely assured that fuel catalysts are effective in reducing the fuel intake.
HBL-Rentar company which produces fuel catalysts has come forward and installed fuel catalysts in buses free of cost, to prove the effectiveness of the device in cutting fuel consumption.
As the device is easy to install in the buses without making any modification to the engine, APSRTC officials have agreed to carry on the experiment.
With expenditure on fuel becoming a huge burden on the APSRTC, officials are ready to lap up any new technology and initiative which will lessen fuel bills and are hoping for positive outcome from the experiment.
News: New Indian Express