The Andhra Pradesh Road Transport Corporation (APSRTC) is leaving no stone unturned to compete with private bus operators. The public transport corporation is looking at all possible ways to give additional facilities so as to attract the passengers and maintain their customer ratio.
If recent developments and proposals are to be believed, the chain of luxury buses like Volvo, Garuda and Vennela Sleeper Class of the corporation will provide free wi-fi facility to its passengers. Though the service is said to be implemented as a pilot project, sources hint that the service might be made available some time n April.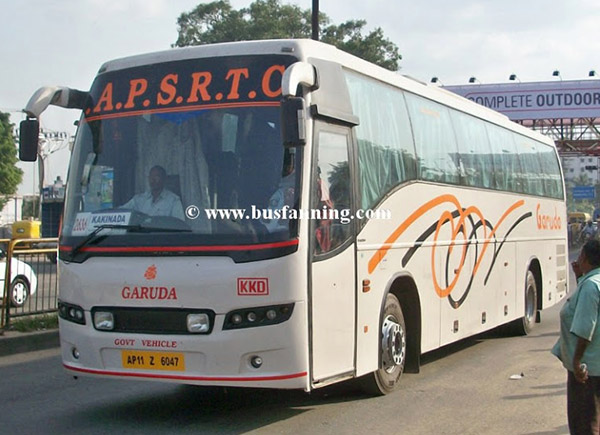 "We will be providing an hour of free access and we will be charging a nominal fee after an hour. The charges will be as low as rupees 10 per hour. Also, passengers can watch their favorite movies and music videos by accessing the storage unit installed in the buses," said an official from the APSRTC.
Apart from this, APSRTC is also planning to increase the time lines of advance booking option. As per the new plan, the customers can book their bus tickets 120 days (4 months) in advance. These changes will surely be an added advantage for RTC and might fetch some more new customers in the long run.
However there are mixed reactions over the new idea of implementing wi-fi in the bus routes. Earlier there were several complaints on the APSRTC management about ill maintenance of long route buses. The television sets and DVD players wouldn't work properly and the seats untidy. One can only hope that that RTC's endeavour to offer hi-tech services will also encourage them to maintain their services better.
News: Thehansindia.com