Citing poor performance and high operating costs, the State Cabinet on Friday decided to scrap 143 Tata Marcopolo air-conditioned buses which operate in Bengaluru and Mysuru cities.
It has been decided to conduct a departmental probe into the reasons and motives behind the purchase of these buses under the JNNURM in 2009 by the previous Bharatiya Janata Party government. These buses have become a big burden on the BMTC, Law and Parliamentary Affairs Minister T.B. Jayachandra told presspersons after the Cabinet meeting. Of the 143 Marcopolo buses, 98 were being operated by the BMTC and the rest in Mysuru city. Each bus cost Rs. 30.99 lakh.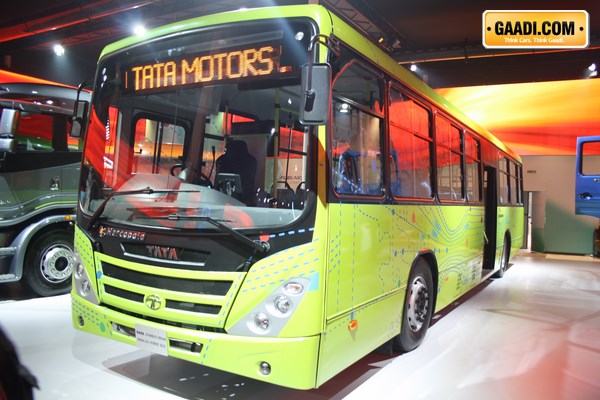 Technical glitches
Tata Marcopolo buses have been bogged down by technical problems such as low suspension, emission of high exhaust fumes, and high accident rate. The buses are said to have caused a loss of Rs.1.56 crore a month. In Bengaluru alone, the loss has been Rs. 19 crore a year. Continuing them in service would cause another Rs. 67crore loss in the next two years, Mr. Jayachandra said.
'No buyers'
When asked why the government was not selling the buses instead of scrapping them, Mr. Jayachandra said: "Who will buy them." 😛 😛
The BMTC decided to scrap the buses to put a stop to the mounting losses of Rs 1.5 crore a month to the BMTC and KSRTC. While 98 Marcopolo buses operate in Bengaluru, 44 operate in Mysuru.
Jayachandra said Marcopolo buses, built by a joint venture between Tata Motors and Marcopolo, Brazil, were first procured in 2008 through the JNNURM because, at Rs 31 lakh each, they were "almost one-third the cost of a Volvo bus". It allowed people to travel in air-conditioned buses at lower rates.
Though the vehicle's engine was good, fuel efficiency was low. BMTC also received many complaints including emission of dark smoke, engine noise and poor airconditioning. Recently, BMTC decided to convert these buses into non-AC ones. Though five buses were initially converted, hardly anyone preferred to travel in them.
The buses were also involved in accidents recently and they proved dangerous to the general public mainly because of its low floor, the minister added.