This may be the first procurement of hybrid buses by a transport corp in the country.
You could seriously plan to leave your private vehicles in your garages and take to commuting around the city in an air-conditioned public transport vehicle – a hybrid one, and at no higher fare than the already running premium air-conditioned buses of Bangalore Metropolitan Transport Corporation.
BMTC is planning to pick up hybrid vehicles and is looking at Tata Motors. Tata was one of the two who responded to a tender floated by BMTC to procure hybrid-powered buses to boost its fleet.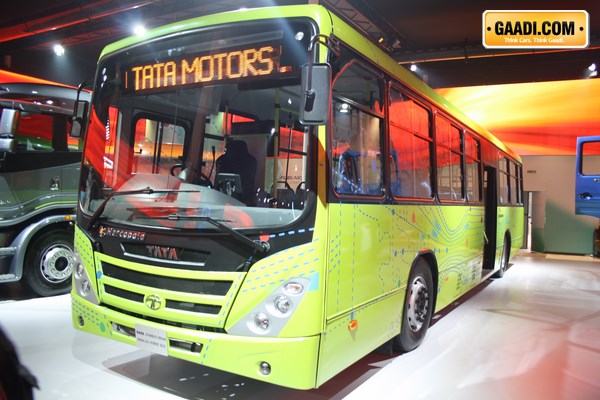 BMTC claims this to be the first procurement of hybrid buses by a transport corporation in the country.
The obvious aim of the procurement is to offer a more comfortable option to its commuters on city's congested city roads.
BMTC plans to procure 30 hybrid buses for its fleet. BMTC selected Tata Motors' proposals as they offered two different designs for BMTC – one in which the buses would run using a combination of diesel and electric propulsion, and the other using either diesel or electric motors to power the buses.
The buses running on diesel-cum-electric motors are priced at Rs 2.3 crore each, while the ones powered by either diesel or electric motors cost Rs 1.5 crore each. The latter provides the driver an option to use one or the other, which means if the bus is running out on diesel while on the go, he can switch to the electric motor for power.
BMTC has not yet decided which one to choose, but a team of its officials are scheduled to visit Tata Motors' manufacturing facility in Pune on October 29 to assess the technical efficiency of the buses.
Once the BMTC team analyses the technical efficiency of the buses, a report would be submitted to the BMTC board, chaired by transport minister Ramalinga Reddy, said Kumar Pushkar, director (Information Technology), BMTC. A final decision is expected to be taken on which type of bus would be procured only after that.
"Once the board gives the clearance, if there is a necessity to seek permission of the state government, we will do so," said Pushkar.
He said BMTC will also get financial assistance from the Centre under Jawaharlal Nehru National Urban Renewal Mission (JnNURM) for the procurement. As per the scheme, the central government is to bear 35 per cent of the cost.
Although the cost of procurement could go as high as Rs 70 crore, BMTC has confirmed that it does not plan to charge the hybrid bus commuters a higher fare.
Bangalore Mirror, Pic: Gaadi.com