Bentley Continental GT owner pays Rs. 60 lakhs for new registration plates
Following a strict drive to seize out-of-the-state registered vehicles in Kerala, the Kerala state government announced an amnesty scheme. The scheme, which is valid till 30th April 2018 allows people to pay the road tax for Kerala if the vehicle is registered in any other state but is plied on Kerala roads. Most luxury car owners from Kerala and neighbouring states get their vehicle registered in Puducherry as it is a union territory and charges much lower road tax on cars. The move comes after numerous luxury cars were seized by the Motor Vehicle Department (MVD) for tax evasion in recent times.
When a luxury car that was registered under fake address in Puducherry to evade tax, was changed to Kerala registration, the Motor Vehicle Department (MVD) received Rs 60 lakh as tax. A Puducherry registered Bentley car worth Rs 3 crore was changed to Kerala registration.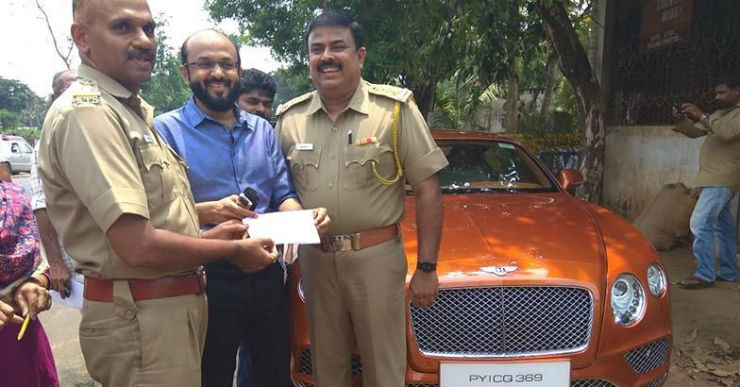 A notice was issued from the Perumbavoor Joint RT Office to the car owner asking to register the car in Kerala and to pay the tax, but he was out of station. Later, the Motor Vehicle Inspectors contacted the car owner Alpha Sayyid Muhammed Nazeer, who is a Qatar-based businessman. He was willing to pay the tax and later arrived at Perumbavoor Joint RT Office with his Bentley car and paid the tax of Rs 60 lakh.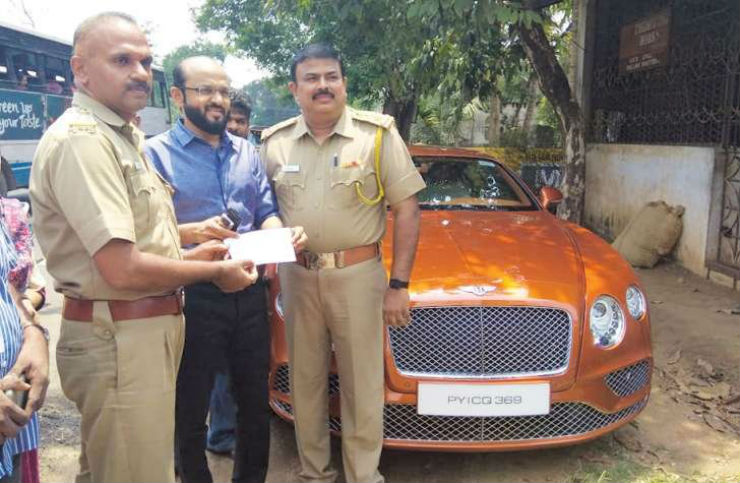 The authorities said that this is the highest amount of tax paid received from Puducherry registered vehicles that changed registration to Kerala. Meanwhile, revenue recovery procedures have been started against the vehicle owners who continue to evade tax despite issuing the notice. The luxury vehicle owners are not willing to receive the notice issued months ago, asking them to remit the tax. Consequently, the Motor Vehicle Department proceeded with revenue recovery.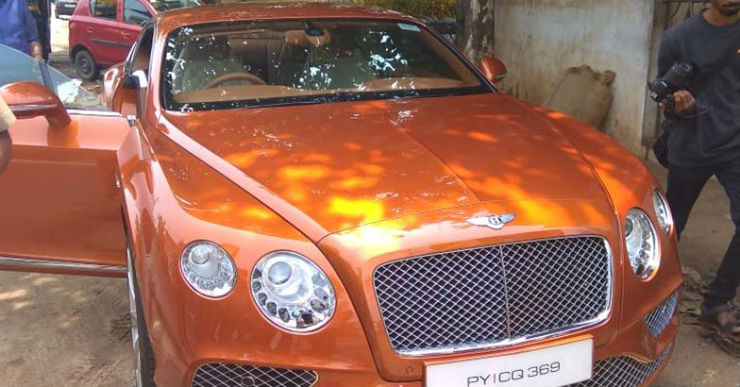 Those who bought vehicles worth more than Rs 1 crore are not paying the tax. It was found that 140 luxury vehicles registered in Puducherry are used in Kochi and premises. Ernakulam Enforcement Squad had caught many luxury cars that appear on road only at night. Only 36 of the 60 luxury vehicle owners, who received notice of MVD, have paid the tax. In the initial phase, 17 owners are given revenue recovery notice warning that their vehicle will be seized, if the tax is not paid within 14 days.