35 BEST PLACES TO VISIT IN INDIA DURING WINTER
Even though it is cold, the lust for travel doesn't end. It might be cozy inside the blanket, but it is never better than the thrill we get with traveling. We need a break from our hectic routines. Don't let the boredom kill you on the inside. Travel refreshes the mind in a way, that nothing else can. This new year, take a vow to explore the world a little bit more. You might be wishing to create fun-filled memories with your loved ones this winter, and we have selected one of the best places to visit in India during winter, just for you.
Places to Visit in India During Winter
1. Munnar
Kerala is known for its vast tea plantations and the lush green fields. The picturesque beauty is the reasons why tourists are attracted to this region all year long. The temperature is pleasant during winters, touching down to 11 degrees. If you want to visit this enchanting place, you better book your hotels soon.
What to see: Anamudi,  Eravikulam National Park, Devikulam, Mattupetty.
What to do: Rock climbing, trekking, exploring the wildlife in National Park, tasting different delicious teas.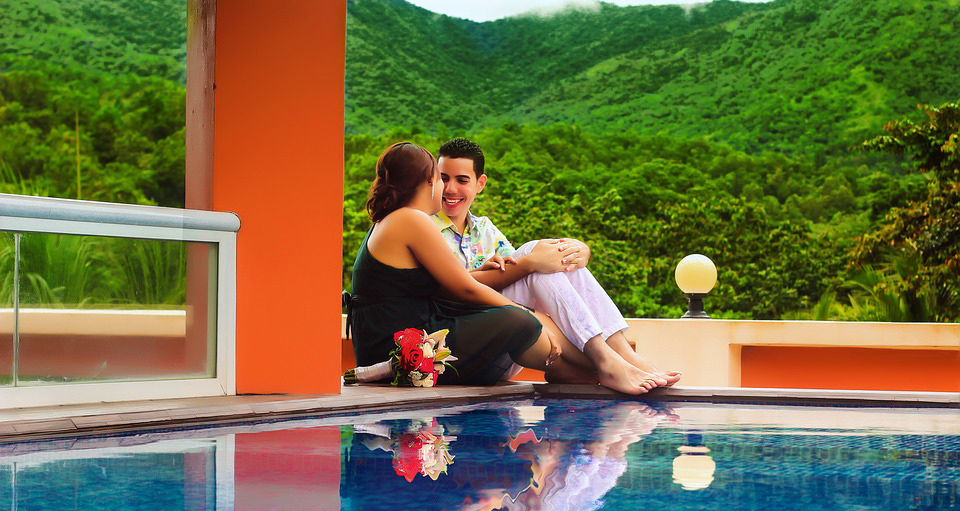 2. Wayanad
People from all over India like to visit this place in the holidays because of the rich trekking experience that it offers, amid the greenery. Winter is known to be the best time as you wouldn't sweat as much as you would during summers. There are many different attractions you can visit while you are there.
What to see: Chembra Peak, Ghat View Point, Meenmutty Waterfalls
What to do: Enjoy Ayurvedic therapies, massages, and trekking.
3. Alleppey
If you want to visit Kerala for its famous backwaters, then Alleppey is the destination you should visit. There are traditional houseboats you can stay in while you are there. Many tourists visit during Winters because of the pleasant weather it has. When it is too cold in Northern India, everybody comes running to Kerala.
What to see: Marari Beach, Alappuzha Beach, Basilica of St. Mary, Vembanad Lake.
What to do: Enjoy ayurvedic spas, relax on the beach, take plenty pictures of coconut trees spread out near backwaters.
4. Puducherry
You might not have the budget to go to France, but you can have a perfect getaway weekend in Puducherry, known as the French colony of India. You can now celebrate your New Year in a beautiful city, which will have a pleasant weather. Make advance bookings as everyone will be flying to enjoy the thrill the city entails.
What to see: Pondicherry Museum, Basilica of the Sacred Heart of Jesus, Ousteri Lake, Paradise beach
What to do: scuba diving, enjoy the magnificent sunrise, bicycle tours, taste French cuisine.
5. Chennai
The Capital of Tamil Nadu sustains the heritage of South India and makes itself one of the best places in India, to visit in winters. The Victorian architecture in the city will drive your minds crazy. You can also enjoy many tourist attractions and spend your holidays in a beautiful way.
What to see: Marina Beach, Kapaleeshwarar Temple, St. Thomas Mount, Guindy National Park
What to do: do various animal sightings in National Park, visit several temples, relax at the Marina beach.
6. Jaipur
The pink city of India attracts several tourists throughout the year because of its grave historical significance. The lovely weather during winters makes it one of the favorite destinations for people to explore. There are different monuments and amazing markets that people tend to visit when they are here.
What to see: Amer Fort, Jal Mahal, City Palace, Hawa Mahal, Rock beach
What to do: Hot air balloon flight, elephant rides, buy unique embroidered items and beautiful stoles.
7. Udaipur
Known as the city of lakes, Udaipur is considered to be a romantic destination. You can visit with your partner and enjoy beautiful sites in the city. There are different religious temples you can visit. Th architecture of the place will amaze you, especially when you know the history about them.
What to see: City Palace, Lake Pichola, Jag Mandir, Jagdish Temple
What to do: Visit different museums and learn about the history of each magnificent site in Udaipur.
8. Jaisalmer
Thar Deserts of Jaisalmer can be best enjoyed in Winters amid the cool winds. It is known as the Golden city. Many tourists visit Jaisalmer in January to enjoy the Desert Festival.  The sand castles in Jaisalmer are mind-boggling and you would be enchanted by the beauty prevailing in the city.
What to see: Jaisalmer Fort, Folklore Museum, Bada Bagh, Sam Sand Dunes
What to do: Parasailing, Dune bashing, paramotoring, quad biking, camping.
9. Jodhpur
Mehrangarh Fort is the major attraction in Jodhpur which attracts several tourists from all over India. It seems to touch the skyline and people love to visit this destination when they come to Rajasthan. There are several other palaces and historical destinations that people can explore in Jodhpur.
What to see: Mehrangarh, Mandore Garden, Umaid Bhawan Palace
What to do: You can enjoy Rajasthan International Folk Festival in October and World Sufi Spirit Festival in February.
10. Hampi
Magnificent architecture prevailing in Hampi, Karnataka is the reason it is one of the most visited tourist destinations in India, during the winter season. It is believed that Lord Rama used to live here. "Hampi Mahotsav" takes place in January where different parades and puppet shows take place. It is a perfect time to visit with your kids because of sports, dance and other fun activities going around.
What to see: Virupaksha Temple, Vitthala Temple, Matanga Hill
What to do: enjoy taxi boat ride, stay in cottages, rent a bike, do cliff jumping.
11. Mysore
It is renowned as one of the most royal city in India.  Situated in Karnataka, the palace in this city is quite artistic and would marvel your eyes. Most people visit this place during winters because of a pleasant weather.
What to see: Mysore Palace, Jaganmohan Palace, Mysore Zoo, Chamundeshwari Temple
What to do: Visit religious temples and learn about the culture. Taste the delicacies of Mysore like "Mysore Pak".
12. Shimla
The capital of Himachal Pradesh attracts tourists all year round. The snow clad mountains and cool winds during winters is the reason people love to visit Shimla, also known as Queen of hills. The Victorian architecture in this city adds more charm to it. It is also one of the favorite honeymoon destinations for couples.
What to see: The Ridge, Mall Road, Jakhu Temple
What to do: ice skating, skiing, shopping at Mall Road
13. Manali
Popular for being one of the best hill stations of India, Manali is a favorite spot for people to visit during winters. It is a lovely weekend retreat especially if you enjoy snowfall. The city looks very beautiful during winters and you can spend a memorable time with your family here.
What to see: Rohtang Pass, Bhrigu Lake, Hidimba Devi Temple
What to do: skiing, snowboarding, visit several religious temples.
14. Dharmshala
Popular for having several Tibetan monasteries, Dharamshala is a beauty to visit during the winter season. It is located in Kangra Valley of Himachal Pradesh and gorgeous valleys are covered with snow during winters. There are several tourist destinations here that you can explore with your partner and kids.
What to see: Tibetan Market, Kareri Lake, Triund trek, Dal lake
What to do: trekking, camping, paragliding.
15. Auli
Situated near the Himalayas, Uttrakhand offers you the opportunity to enjoy national parks, different hill stations, vast forests and a magnificent view of snow clad mountains. Snowfall is loved by tourists visiting this destination during the winter season. It is one of the best places in India to spend your winter holidays.
What to see: Kalpeshwar temple, Kuari Pass Trek, Sri Hemkunt Sahib
What to do: skiing, trekking, snowboarding, visit several religious temples.
16. Rishikesh
Popular for various adventure water sports, youngsters love to visit Rishikesh. The weather in the region is quite pleasant and attracts many tourists during winters. You can plan a camping trip with your friends and enjoy bonfires till late in the night.
What to see: Rajaji National Park, Lakshman Jhula, Parmarth Niketan
What to do: Enjoy water sports like rafting, cliff diving, bungee jumping, flying fox.
17. Gangtok
North East India is known for its magnificent beauty because of snowclad mountains and several waterfalls. Gangtok, the capital of Sikkim is also one of the best tourist destinations in India for this very reason. In winter, the snow in the are sparkles and people are perplexed by the pretty monasteries, markets, and gondolas.
What to see: Rumtek Monastery, Pemayangtse Monastery, Hanuman Tok
What to do: Visit different monasteries, purchase unique items from markets, indulge in NorthEastern delicacies.
18. Darjeeling
One of the most visited cities in North East India, this city is known as the tea paradise. It produces one of the best tea all over the world. In winters, this places looks like a perfect landscape with the snow-covered areas. The charm of the beautiful place leads to a memorable experience with family.
What to see:  Darjeeling Himalayan Railway, Peace Pagoda, Ghum Monastery, and Batasia Loop
What to do: Learn about the culture of the place when Darjeeling Orange Festival is organized in winters.
19. Rann of Kutch
Popular all over the world for its white sand, Rann of Kutch is one of the famous tourist destinations in Gujrat. When its the full moon, you get to enjoy the perfect view of the white sand and the lovely moon. The cool winds during winter will give you the relaxing feeling that you have been waiting for.
What to see: Mandvi Beach, various festivals.
What to do: Indulge in activities like hot air balloon and camel rides during Rann Utsav. Go on several heritage tours.
20. Alibaug
When you are tired of your hectic lives and plenty traffic in Mumbai, you can rush to Alibaug in Maharashtra during the winter season to catch a bit of tranquillity. The lovely weather is well-appreciated by the people who love to relax at the beach. Youngsters love to visit this city with their friends.
What to see: Murud Janjira Fort, Kolaba Fort, Alibaug Beach
What to do: swimming, parasailing, and other activities at the beach. Indulge in games at the Nariyal Pani festival in January.
21. Nashik
This city in Maharashtra is the ideal place for wine lovers.  Some of the best Indian wines like York, Sula and Nashik are produced here. In winters, the Sula Fest attracts tourists from all around India. You can learn about how the wine is made and enjoy the enchanting beauty of the place.
What to see: Sula Vineyards, Pandavleni Caves, Kalaram Temple
What to do: taste different wines, explore the caves and temples.
22. Lakshadweep
Famous for being a couple destination, the perfect island temperature in Winters attracts several tourists from all around the world. The white sand on the beach makes it a unique and romantic place to be visited by your loved one. Visiting this island in winters would also lessen the risk of having a suntan, right?
What to see: the beaches
What to do: scuba diving amid the amazing coral reef, purchase traditional handicrafts from the market.
23. Goa
When is the time to party? Everyone knows how Goa is the most visited place when people want to chill out with their friends and enjoy. The crowd is crazy and beach parties are unlimited. During winters, Goa Film Festival is also organized where youngsters love to take part in several activities.
What to see:  Panaji beach, Candolim beach, Margao church, Old Goa
What to do: dolphin spotting, Attend parties, enjoy sunbathing, Indulge in delicious seafood
24. Delhi
Now comes the capital of India, which is known for its cold weather. Even songs have been written about it. The summers are quite hot and humid which is why winters should be your preference to visit Delhi. The top-class restaurants, amazing markets and numerous forts and monuments in Delhi are visited by people all over the world.
What to see: Qutab Minar, Red Fort, Humayun's Tomb, Lotus Temple, Connaught Place
What to do: Shopping at Chandni Chowk, know about the history of forts, indulge in delicious street foods available in market corners.
25. Sonmarg
How can you forget about the state which is known as a paradise? Kashmir state even looks beautiful on the map! People visit Thajiwas Glacier located in Sonmarg, to enjoy the mesmerizing beauty it entails. In winters, the snowfall and snow covered areas make it a perfect romantic destination for couples.
What to see: Thajiwas Glacier, Gangabal lake, Baltal Valley
What to do: skiing, build a snowman, Sledge rides, snowboarding.
26. Dawki
One of the most visited tourist destinations in winters is Dawki located in Shillong. It has a pleasant weather in December which remains 12 to 20 degrees. Known for clear water, Umngot river is lovely for boat riding. It is a gorgeous hill station which you can explore from all its sides.
What to see: Wah Umgot River, Bophill Falls, Borhill Falls
What to do: Boat ride, enjoy the waterfalls.
27. Dalhousie
The snow-covered Dalhousie is one of the best places in India to be visited during winters. The chilly breeze flowing in this region will soothe your inner soul. The mountains are covered with snow and the beauty of the place will blow your mind. If you are into trekking, then it would be better to visit this place in December.
What to see: Khajjiar Lake, Chamera Dam, Panchpula
What to do: Trekking, visit different churches
28. Chopta
If you want to view the famous "Nanda Devi" mountain covered in snow, then visit Chopta in Uttrakhand during the winter season. The air at the peek is so fresh. You can enjoy the blissful snowfall when you are there. It is loved by couples who enjoy trekking as well as different adventure sports.
What to see: Kartik Swami Temple, Koteshwar temple, Hariyali Devi temple
What to do: camping, trekking, skiing, visit different temples
29. Binsar
The mountain peaks here in Binsar, Uttrakhand touch the skyline. Binsar is also famous for its marvelous green forests. The place is very serene and you would enjoy the peaceful environment. Wildlife sanctuary also prevails in Binsar, which is why people love to visit.
What to see: Zero Point, Binsar Wildlife Sanctuary, Bineshwar Temple
What to do: explore the heritage and spot different wildlife animals and plants in the sanctuary with your kids, also go for trekking.
30. Mukteshwar
If you want to have a quiet weekend away from your husting bustling city, Mukteshwar in Uttrakhand will be one of the best places to visit. Nature lovers love to visit Mukteshwar because of the massive green forests and beautiful Himalayan peaks which give a spectacular view. In winters, the soft snow-clad slopes will help you have a fun weekend.
What to see: Mukteshwar temple, Chauthi Jaali, Mukteshwar Inspection Bungalow
What to do: trekking, camping, paragliding, rock climbing
31. Leh, Ladakh
Youngsters love to go on road-trips and one of their favorite destination is Leh, Ladakh. It offers the experience of trekking on frozen ice. Couples love to trek on -14 degrees and have a romantic getaway. You can enjoy hot chocolate and then enjoy amazing treks.
What to see: Magnetic Hill, Nubra Valley, Shanti Stupa, Stok Monastery
What to do: river rafting, trekking, camel safari, mountain biking
32. Srinagar
The beauty of Srinagar is splendid and has been shot in various movies in Bollywood. One of the most popular honeymoon destinations in India, Srinagar attracts tourists from all around the world, mostly in winters. There are many activities you can indulge in while enjoying the picturesque view of the city.
What to see: Dal Lake, Nishat Bagh, Shalimar Bagh
What to do: Skiing, explore Gulmarg, Enjoy Gulmarg Snow festival
33. Diu
A wonderful beach destination, Diu is visited by many tourists during the winter season because of its pleasant weather, in which the temperature ranges from 16degrees to 23degrees. It will be a quite memorable trip because of various pristine beaches where you can relax and have fun.
What to see: Nagao beach, Fort Diu, Naida Caves
What to do: bonfires, enjoy the  Festa De Diu- which is the longest beach festival in Asia, explore the caves.
34. Havelock Island
This island is visited by tourists in winter season because of Radhanagar beach. It is claimed to be known as Asia's best beach by The Time Magazine because of the white sands and gorgeous curves. The palm trees around the beach look beautiful and you can enjoy watching the sunrise and sunset.
What to see: Radhanagar beach, Elephant beach
What to do: scuba diving, snorkeling, elephant swimming, trekking
35. Tawang
Adventurous people and explorers love to visit Tawang, in Arunachal Pradesh. The unique point of this place is that it is not commercialized. You can enjoy the view of the Himalayas which are covered by snow during the winters, amid the misty rivers. The solitude of the valleys and riversides here makes it the best place to be visited in cold climate.
What to see: Tawang Monastery, Sela Pass, Nuranang Waterfalls.
What to do: Purchase wood carvings and gorgeous carpets from markets.
Winters shouldn't be an excuse to not live your life when these gorgeous destinations are offering so much fun. With bonfires and ice skiing, you are going to create lifelong memories with your loved ones. So hop out of the blanket and plan the vacation right away.
Written By – Neha Kulshreshtha, Source – Treebo.